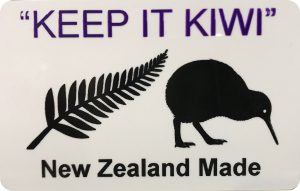 Allcard Services Ltd is a family-run company providing quality products and services since 1992. Allcard produce Access, Security, Fuel, Proximity, Membership, Loyalty and Photo ID Cards, plus Security Tags and Card Accessories.
Allcard can do Digital, Flat and Embossed printing with Magstrip and Barcodes. We encode for most systems including Cardax, Tecom, Concept, AMDI and Compac. We can also encode for till systems.
Allcard supply to many well-known companies including AA, Air NZ, Telecommunication Companies, Supermarkets, Clothing stores and Major Oil Companies. We also supply to many smaller Companies, Clubs, Bars, Gyms, Swimming Pools and Restaurants.
We provide Lanyard, Pouches and Wristbands for events such as festivals, conferences, concerts and meetings.
We sell single or dual-sided Photo ID Card Printers using four-colour or single-colour ribbon.
We have a Mail-Out Department with small jobs no problem.
We hold a good stock of:
Soft Plastic pouches in various sizes
Hard Plastic Card Holders
Retractable Keypulls
Clip Straps
Lanyards
Armbands
Luggage Loops
Wristbands
Slot punches
Contact us now to discuss any of your Card or Accessory requirements.